John Getty and Patrick Schepens Join the Mandeville Office…
March 29, 2012
Galloway, Johnson, Tompkins, Burr & Smith Adds Two Attorneys to the Mandeville Office
Galloway, Johnson, Tompkins, Burr & Smith Adds Two Attorneys to the Mandeville, Louisiana Office
New Orleans, Louisiana (March 29, 2012) – Galloway, Johnson, Tompkins, Burr & Smith (GJTBS) is excited to announce the additions of John C. Getty and Patrick J. Schepens in their Mandeville, Louisiana office.  John and Patrick have  exceptional skills ranging from Labor and Employment Law to personal injury litigation.
John Christopher Getty received his Bachelor of Arts degree from the College of William & Mary in 2004 and his Juris Doctorate from Emory University School of Law in 2008.While at Emory, John was selected to join the Emory Bankruptcy Developments Journal, eventually serving as a Managing Editor in his third year. At the same time, John was actively involved in Emory's Alternate Dispute Resolution Society. In his third year, John was chosen to lead the ADR Society's Arbitration Team during several competitions.
Currently, John maintains practices in the Mandeville and Atlanta offices of GJTBS and is licensed to practice in Louisiana and Georgia. John also holds licenses to practice in each state and federal court within Louisiana, including the United States Court of Appeals for the Fifth Circuit. John is also a member of the American Bar Association.
Since joining the firm, John's practice has concentrated largely on Labor and Employment law, including litigation under Title VII, the Americans with Disabilities Act (ADA), the Age Discrimination in Employment Act (ADEA), and Family Medical Leave Act (FMLA). He has represented clients during labor audits and investigations by Federal Regulatory Agencies such as the Department of Labor and the Equal Employment Opportunity Commission. In addition to his labor and employment work, John possesses wide-ranging experience in subrogation recovery, insurance coverage, admiralty, bankruptcy, and general defense litigation.
Patrick J. Schepens joined Galloway, Johnson, Tompkins, Burr & Smith after previously practicing in New Orleans, Louisiana and Jackson, Mississippi. A native of Augusta, Georgia, Patrick attended the University of Georgia where he earned his Bachelor of Arts degree with Cum Laude honors in 2003. After receiving his undergraduate degree, Patrick worked in the private sector as part of a business development team drafting proposals for federal and state government work before deciding to earn his law degree.
 
Patrick attended law school at Mississippi College School of Law in Jackson, Mississippi where he earned his Juris Doctorate with Magna Cum Laude honors in 2007. While at Mississippi College, Patrick was a member of the Law Review and he was the only member in his Law Review class to have the distinction of having two articles selected for publication in the school's law journal. After earning his law degree, Patrick was admitted to the Mississippi Bar in 2007.  Thereafter, he entered private practice in Jackson, Mississippi.
 
Since being admitted to the Louisiana Bar in 2009, Patrick's primary areas of practice have been maritime law and personal injury litigation. Patrick has handled cases throughout Louisiana and Mississippi in both state and federal trial and appellate courts. He is licensed to practice in all Louisiana and Mississippi state and federal courts and the United States Court of Appeals for the Fifth Circuit.
GJTBS is proud to welcome these exceptional attorneys to our Mandeville, Louisiana office.
For more information about Galloway Johnson Tompkins Burr and Smith, please visit us online at http://www.gjtbs.com.   
Galloway, Johnson, Tompkins, Burr & Smith (GJTBS) is a Gulf South regional law firm dedicated to delivering value in legal counsel for 25 years to local, national and international clients in dozens of industries.  GJTBS employs over 90 attorneys located in ten cities in Texas, Louisiana, Mississippi, Alabama, Florida, Georgia and Missouri.  GJTBS attorneys are experienced in handling insurance defense, admiralty and maritime law, energy, oil and gas, products liability, employer's liability, general casualty, professional liability, property, construction, transportation, amusements, sports and leisure law, restaurant and retail law,  as well as corporate transactional matters.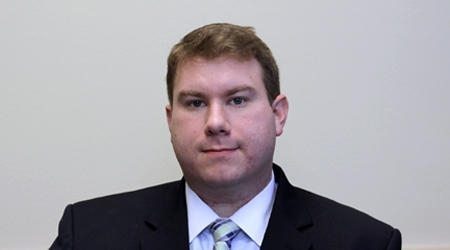 John Getty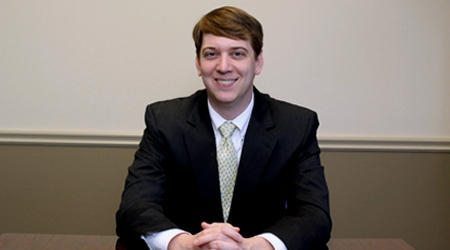 Patrick Schepens