Strikes Against Hunger benefitting Meals on Wheels- 1st Place!
March 29, 2010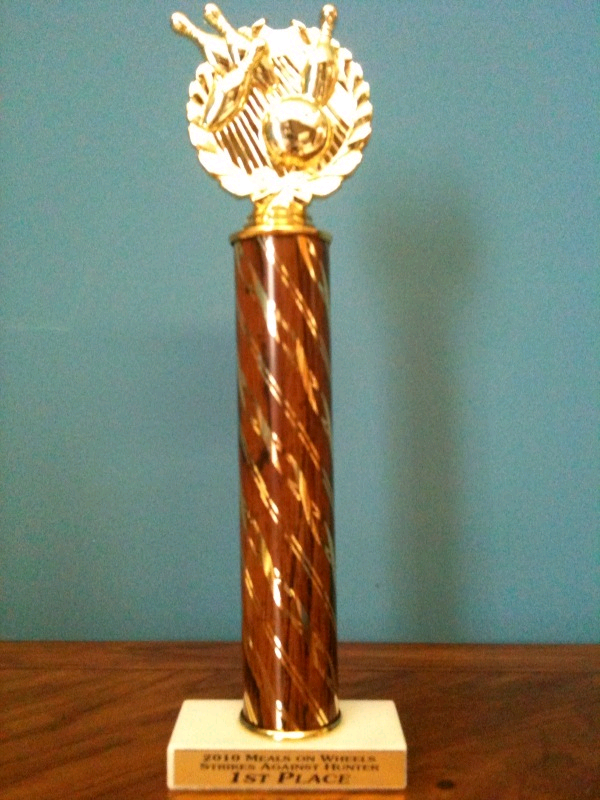 As many of you know, GJTBS entered a bowling team for this worthy cause last night.  We were up against some very notable competition which included numerous PBA players.  Our team, however, overcame, not only the professional competition, but also David Moragas's 77 not to be outdone by Jeff Green's 75, to claim the Meals on Wheels Strike Against Hunger Championship.  We could not have done it without our faithful supporters.  Thanks to everyone who participated.
New Orleans Rock N Bowl and GJTBS
3000 S. CARROLLTON AVENUE @ EARHART EXPRESSWAY
THURSDAY, MARCH 25, 2010
5:30 P.M. – 8:00 P.M.